rachel's diary: bahrain and china - car alarm remote control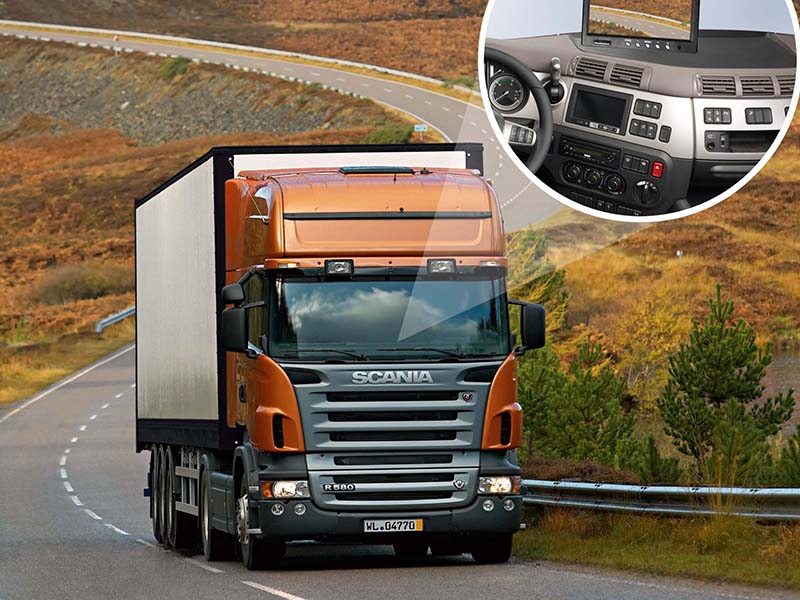 I know the weekend to Bahrain will be busy.
Ted Kravitz stayed at home with his new dad.
Little girl born so I will be interviewed by the driver on Thursday and then patrol in training.
However, my first job on Thursday morning was to work with Johnny on a film for the F1 show.
We went to a riding school and I received Johnny's first camel ride.
Even if he did have a hard time getting on the bus a few times before, it was an experience that he would not forget in a hurry.
My lasting impression was that he tried to climb up and the camel took off with me in the back.
On the track it was a quick change and then it was time to record the Darts Challenge with Williams boys.
With the new pairing, you never know what the chemistry will look like, or if there is a chemistry, but in the race, most riders are the same.
They want to win, especially against their teammates.
Lance was a little too good. poor Sergei played badly for the first time.
Then I went to do a driver interview on Thursday, first with a pen after the FIA press conference, and then outside the team reception unit.
Unfortunately, several teams are going on at exactly the same time.
So we obviously can't be in two places at the same time, and we get less than I thought.
This happens sometimes.
I went back to the pit to practice on Friday morning.
I used to always be there, but after the photographer was hit by a tire in 2013, the rules changed, and in the meeting after that, we only allowed one person to be there, it was Ted.
I'm not nervous about doing this again, but I hope there's a lot to talk about.
I went to almost all the teams in advance to talk to them, but it was just to get the backup info and the plan was to react to anything that happened in front of me.
Fortunately, a lot of things have happened and I don't need to worry about it.
During the meeting on Friday, I went to the press conference of the FIA team staff and conducted these interviews before returning to the pit in the afternoon.
I love it so much that I feel better for the rest of the weekend.
On Saturday, before filming with Johnny, I went back to the pit for final practice.
Then during qualifying, while our digital reporter James was in the driver's circle, I was preparing for the F1 show.
As soon as our qualifying match is over, F1 begins.
Luckily our guests were Toro Rosso boys who had a great day.
I 've interviewed both of them before, but they don't know much about their personality, so it's always interesting to see how they react in the new format.
I was very surprised at how interesting they were.
They are involved in all aspects of the show, and as happened to the Australian Red Bull boys, they are not in a hurry to leave, which is always a good sign.
On Sunday, after the race, the top three in the driver's circle were interviewed.
Sebastian was very pleased with the victory, as you expected, but also talked about his concerns about their mechanic, Francesco, who was taken to hospital at this time because of a broken leg.
Lewis was not too disappointed with his restricted driving from the 9 th to the 3rd th, but he said 17-
The points gap opened in the tournament is not important.
For someone who doesn't like to talk about scores and numbers, it's obviously already playing in his head.
We live in Bahrain and Monday is my chance to catch my breath and relax.
It didn't stop all of us from sitting outside despite the cloudy days!
Simon and Carlos sines go to play golf, which you see on the Chinese show.
On Monday night we had a leave dinner for someone who had been with us for F1 since the first game.
It was a very good night and an opportunity to stay away from the track without thinking we would have a very early alarm on our head.
We flew to China via Abu Dhabi on Tuesday and arrived at lunch time on Wednesday.
After a group of US threw our luggage into the room, we left for Shanghai.
For those who have not read my Chinese diary before, Shanghai is huge!
Our hotel is about an hour and a half drive from the city center, and as we found, about an hour and 20 minutes on the train.
We went in and stretched our legs and tried to track down some remote control cars for the F1 show.
After dinner on the Bund, it was a wonderful background if you had a clear night and then we returned to the hotel very tired.
On Thursday morning, ants and I went back to the city to make some movies.
We went to a place called Yuyuan Garden, just like Covent Garden in Shanghai.
I 've had street food in Shanghai before, but to be fair, Chinese people like to take risks more than I do.
Our street snack this time is toffee strawberry,
Think of toffee apples, but strawberries)
We bought gifts from each other from the souvenir stand.
After a while, I gave the ant an address to meet and his face was a photo when he arrived.
You may have seen it on F1, but what you don't see is that the address is an apartment outside Shanghai.
Looks the same as other apartments.
We took the elevator to the 27 th floor and walked along the corridor with doors to the apartment on both sides.
At the end of the corridor is 27F, followed by cat cafe.
The apartment was converted into a cafe with 20 cats wandering around.
When we were there, they were divided into their own rooms, but there was a table and chair inside for those brave people to eat and drink with cats.
The cats were well taken care of, but apparently did not get rid of the effects of about a dozen garbage trays.
Thankfully I have a bad cold and can't smell anything!
Hamilton: It's hard to win 2018 titles: Mercedes needs to understand carThen and then go back to the track and shoot our Darts Challenge with Renault boys.
Carlos did well before playing his teammates!
This means that his score is halved, he loses and falls on the leaderboard.
I think he will come back later this season to try and correct the situation!
After that, Kevin Magnuson and I sat down and talked about his performance in Bahrain.
He took part in a wonderful game and played well.
I think he sometimes gets a hard time from other drivers.
He admits he is aggressive at times, but why not?
No one will give you their position on the track, so of course you need to have some aggression to take action.
As he said, if it is not fair, he will be punished from the flight attendant, and if it is not fair, he will not be punished.
After a bite at the hotel on Thursday night, several of us walked to the nearby shopping center to go bowling.
I still can't play the bowl normally after knee surgery, and I admit I was as angry as the f1 drivers were beaten by their team --mate!
Simon enjoyed his lead on the charts until our director Tim dropped him twice from his last three bowls and downgraded him to 2nd.
We are a group of competitive people!
My highlight on Friday was at the back of the McLaren garage at the start of p2.
Stoffel's car is still reassembled after floor replacement and some settings changes, so we can only shoot on Fernando's side.
Damon came in with me and it was a real honor to be there.
There is a buzz in the garage that is hard to express in words.
On the screen in front of us, we can see that all those who work in "task control" are wearing headphones and talking to the team in Shanghai.
After Friday practice, I had a meeting in the paddock to discuss the photos I planned to take later this year.
This year we are trying to bring you more drivers, more of their lives and personalities, so this shot is based on that.
I can't say it now, but it's very exciting and I'm looking forward to it.
The idea started last year in Abu Dhabi and you won't see it until the second half of the season, but that's how long some of these things will take to plan.
The driver's life was so busy that it was difficult to find a decent time window.
Qualifying gave me a surprise or two.
Mercedes was unable to play Ferrari in a single lap, and Sebastian Vettel's last game showed him his team --mate to pole.
We 've all come to China and look forward to a rebound in Mercedes's dominant track since 2013, but that's not the case.
Even if the temperature is low or very cold, it can't help them.
The F1 Show on Saturday was fun.
Of course, our remote control car caught the attention of the crowd as ants and George Russell conducted time tests.
I have a feeling that from the interest shown by other passing drivers, we will see this again!
Anthony Davidson and I walked into the main stand opposite pit lane on Sunday.
It can accommodate 29,000 people and it is very steep when we look down from the top of the mountain.
Ant and I did an article on strategy there and he mentioned how strong the weakening here is.
After that, I walked into the paddock to see what I could find when the kids came to me in the pit before the game.
I managed to find that Red Bull was going to try to stop with overclocking and mid-range cars, which seemed incredible to another team on the paddock I spoke.
One team told me that they had the longest ever strategy meeting on Saturday night as they tried to figure out what would work, what wouldn't work, what would be plan B, c or even d!
The match on Sunday was amazing.
My notebook was in a mess, and I was frantically trying to make a note of every rider's race and the circumstances that led to the final result.
Unfortunately for me, when the 19 drivers ended, I only spoke to the top three.
This time I go back to the press conference, which means a limit for three issues, not at least a few for each driver.
After a match like this, I like the pens of drivers.
Almost everyone has an interesting story and it's a big challenge to shoot as much as possible on the camera.
Attending the press conference did leave me a lasting impression over the past two weeks.
Daniel Ricciardo sits next to Valtteri Bottas on his left, and Kimi Raikkonen sits on his right.
I want to know that next year he will take over the man he is sitting on both sides of him?
This is the suggestion in the paddock.
Or will he still wear blue?
Anyway, he can wait for the phone to ring now. . .
RBPS thanks Ted so much, he was at the end of the phone in Bahrain over the weekend, messaged me and helped me, he couldn't leave; -)