Buying a car is a major investment decision. While most buyers pay attention to various parameters when choosing a car, a majority of them don't pay heed to its security. It's important to protect your car from various threats. Just like adding appealing accessories, you may want to buy a car alarm system to safeguard your vehicle from being stolen. Vehicle alarm systems could come in handy in many situations, from thefts to potential threats. However, choosing the right system involves a lot of legwork. Here's a handy guide that should help out.
Tips to buy a car alarm system
When it comes to picking an alarm system, many folks are confused. Some car owners choose the very first brand they stumble upon. On the flip side, certain individuals fall prey to commercials. Sadly, many of these car owners finish up with an undesirable system that doesn't provide the desired level of security. Finding an alarm system is easy, but choosing the best one is equally difficult. You ought to do some legwork in order to have your hands on the right system.
Determine your purpose
Figure out why you want to buy an alarm system. If you simply want to add a layer of security but don't comprehend any serious threat to your vehicle, a simple alarm system will serve your need. In case you live in a region that experiences constant vehicle break-ins and auto theft incidents, a higher level of security system is recommended.
One-way or two-way system
Many people don't know the difference between a one-way and two-way car alarm system. In fact, most car owners haven't even heard about them. They simply know that they need a security system for their vehicle. Getting familiar with the types of systems and the level of security presented by them will let you pick the right one.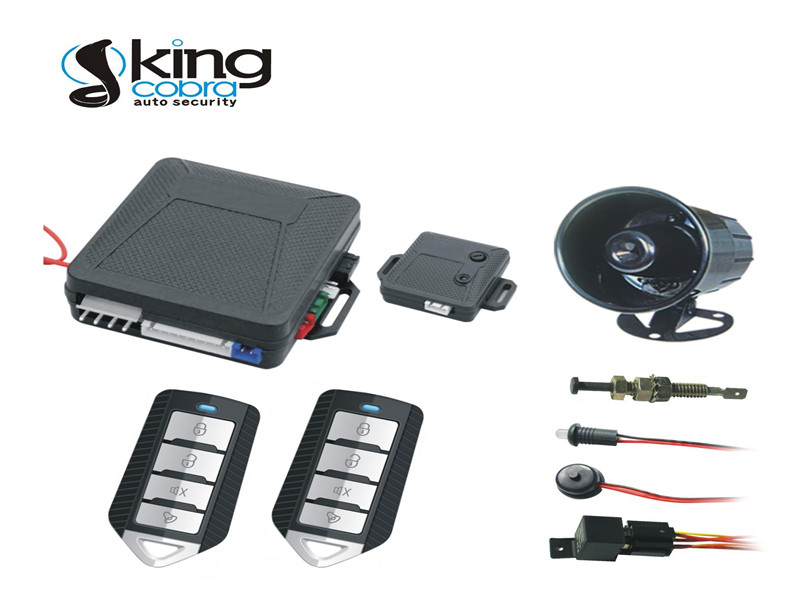 A one-way system just sends commands to the vehicle from the remote. On the other hand, a two-way car alarm also sends info from the car back to your alarm remote. It could notify when the security alarm is sounding. It also lets you know whether the doors are locked or left unlocked. Furthermore, the system indicates whether the remote command was received successfully by the system.
Sensors and sirens
The best car alarm system is the one that features several sensors to detect any in-progress theft in various ways. A good system also encompasses a noise-making component such as a loud siren. If someone tries to steal your car, the siren starts making loud sounds, compelling the criminal to move away.
Longevity
Of course, you intend to buy a system that will last longer. It's possible that a particular alarm system is of high quality, but wears out quickly. If you invest in such a system, you'll have to empty your pocket every once in a while. You may avoid such a situation by checking the durability of the system. A system that can stand to the test of time and usage is a better choice than others.
Reviews
Many car owners share their views and feedback about installing a vehicle alarm system. That gives you a great insight into good and bad systems. In accordance with user ratings and feedback, trim down your list to a few brands that are endorsed for quality systems at a reasonable price.
Warranty
It's likely that the car alarm system you choose has some material or workmanship defects. If this is the case, the system will start malfunctioning and won't last longer. So how do you resolve this issue? Your best bet would be a product warranty. Make certain that the alarm systems you're considering are backed by some sort of warranty. That will let you fix the issue through the vendor without paying anything from your pocket.
Pricing
While many buyers base their decision on pricing, it's advised to go after quality. Try to attain a balance between pricing and quality. Compare the price, quality, durability, and warranty offered by each vendor minutely. Finally, choose the best brand that offers top of the line alarm system matching your specifics on a budget.
Bottom line
Choosing the right car alarm system can be a tough task, thanks to numerous systems out there. A number of things need attention before making a final choice. That can take up plenty of time and efforts on your end. However, you may get away with this tedious task. Just follow the above advice and check a reputed brand when hunting for vehicle security systems. With a handy guide by your side, picking the best system becomes easy.